Sick Satanic People – From Planned Parenthood to your Table!
Under the guise of wholesome family values, Planned Parenthood satanic connection goes way beyond stem research. Margaret Sanger, founder of Planned Parenthood had strong ties to Satanic globalists. As a matter of fact, her "family planning" efforts to kill unborn babies were financed by the Rockefellers. Sanger was also an avowed Marxist, atheist, and eugenicist.
After she started the World Population Conference in 1927, the League of Nations took note of her aspirations and when they became the United Nations, they started hosting the World Population Conference in 1954 with the help of Margaret Sanger's new organization, the International Planned Parenthood Federation (see World Population and the United Nations by Stanley Johnson, 1987, pp. 11-12). Sanger also had ties to the UN's religious arm, the Lucis Trust, an organization founded to worship Satan, aka Lucifer.
She was a supporter/founding member of that organization's offshoot known as the Temple of Understanding, which was also funded by Illuminati Freemason/Luciferian John D. Rockefeller. It's interesting how close the ties are between atheism, socialism, and Luciferians.
If you have paid attention to what has transpired as a result of the videos, some curious, unbelievable things have happened. While a huge number of people were outraged at Planned Parenthood and are justifiably calling for its funds to be cut immediately, Congress has stalled on voting to defund it, a judge has sided with a shady company profiting from baby body parts who wants the videos stopped, Planned Parenthood's director along with President Obama and online trolls continue to defend the murderous organization's practices, and the mainstream media has all but ignored it. Why?
THE PROFIT OF SATANIC HUMAN SACRIFICE RITUALS
Popular televangelist Jim Bakker claims Satanic Temples are being hidden in some Planned Parenthood clinics, and that those clinics serve as "legal cover" for the ritual sacrifice of children. Guest pastor Rick Wiles said that a former Satanist told him that he "performed 164 Satanic rituals inside of abortion clinics. I've had women sit as close as Jim is to me, as you are to me, crying, screaming from their innermost being because they were in those Satanic rituals where their babies were aborted. Wiles went on to claim that his former Satanist friend said: Sacrificing a human life is the greatest thing that they can do for Lucifer.
HOW DOES THE HUMAN SACRIFICE END UP ON YOUR TABLE?
The issue began in 2011 when the non-profit group Children of God for Life (CGL) first broke the news about Pepsi's alliance with Senomyx, which led to massive outcry and a worldwide boycott of Pepsi products. At that time, it was revealed that Pepsi had many other options at its disposal to produce flavor chemicals, which is what its competitors do, but had instead chosen to continue using aborted fetal cells — or as Senomyx deceptively puts it, "isolated human taste receptors" (http://www.naturalnews.com).
SOME OF THE PRUDUCTS CONTAINING HUMAN SACRIFICE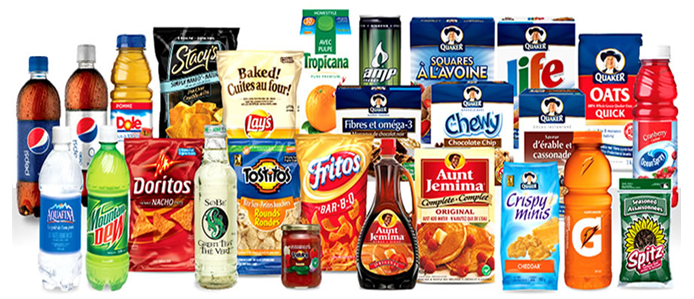 Learn more:http://www.naturalnews.com/035276_Pepsi_fetal_cells_business_operations.html#ixzz3r7wwJmb0